We have partnered with SRH Consulting and Exceptional Software Solutions to bring you the best in Sales, Support and Consulting for Macola Progession, Macola ES, Synergy, and all related products.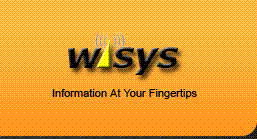 We are proud to have partnered with Wisys LLC, run by Macola founder Bruce Hollinger. Wisys tools to extend Macola functionality include a Warehouse Management System, and Agility, a set of Macola Business Objects that can be used in VB, VBA or .NET applications. The Wisys tools are the best in the business.
Fabsoft's Reform Enterprise is an Electronic Forms and Document Management system. With Reform you can print forms on plain paper, automatically email documents as professional color .pdfs, archive copies of documents in Macola ES or eSynergy, and much more.

Reform can save thousands of dollars over expensive pre-printed forms, as well as taking your business to the next level by automating delivery of forms to your customers, suppliers and employees. Also available as a 30 day download for free. Please email us for details.

Tek-Tips.com is the best and largest free technical support resource on the web - and they cover virtually ANY imaginable topic, including Macola, Crystal Reports, SQL Server and Pervasive - topics that may concern you. Visit tek-tips.com today.